For the biggest part today's game was similar than yesterday's. Curacao Neptunus leading and L&D Amsterdam Pirates not being able to close the gap. But today the outcome was different than yesterday. Where Pirates was able to close the gap yesterday, it wasn't today. 
L&D Amsterdam Pirates  5  –  8  Curacao Neptunus
Amsterdam L&D Pirates had a quick start as they took a 2-0 lead in the top of the first when Gilmer Lampe hit up the middle and drove in Nick Urbanus and Remco Draijer.
But Neptunus bounced back immediately in the bottom of the first as they scored four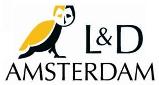 runs and never looked back. With the bases loaded, Robin Schel issued a walk to Gianison Boekhoudt to put Neptunus on the board. A sac fly by Dwayne Kemp to center field, drove in Randolph Oduber for the game tying run. Another bases loaded walk gave Neptunus the lead. After Robin Schel was replaced by Dennis Burgersdijk, Benjamin Dille hit another sac fly to give Neptunus a 4-2 lead.
Two runs in the second inning and two in the fifth gave Neptunus a commanding lead. Pirates came back in the game in the eighth inning as they scored three runs but their rally fell short when Linoy Croes lined out to left field.
Orlando Yntema cruised through seven innings in which he only gave up two runs in the
first. He struck out seven and walked trhee. The loss went to Robin Schel, who did not survive the first inning. He recorded one out and allowed four runs on two hits four walks.
The save went to Berry van Driel, who kept Pirates on a leash, not allowing a hit and striking out two. 
The best hitter for Curacao Neptunus was Christian Diaz, who went 3 for 5 with a double, an RBI and two runs scored.
This report was brought to you by Score66 Baseball.