On a rainy day, Vaessen Pioniers hosted DSS, Kinheim faced L&D Amsterdam in Haarlem, De Glaskoning Twins was on the road vs HCAW and Neptunus hosted UVV.
One blow out score (more or less) and two games with a close score. 
DSS  4  –  7  Vaessen Pioniers

A four run first and a one run second were enough for the win, but Pioniers scored two insurance runs in the sixth and the seventh inning as DSS came close with a three run
third and another run in the top of the ninth.
Pioniers blew the game open when Zerzhino Croes hit a lead off single, followed by Max Draijer, who got on base when right fielder Sven van der Sanden dropped a fly ball. Due to the error, Pioniers got runners in scoring position. When Austin Weymouth hit a sac fly to right field, both runners advanced a base and Pioniers opened the score. Two doubles and a single drove in two more runs to give Pioniers a comfortable lead. 
After the club from Hoofddorp scored another run in the second inning, DSS started to see he pitches of strater Nick Keur. Joffrey Heus drew a lead off walk, followed by a double hit by Menno Lenting. A dropped ball by Mark Smit allowed Koen Halderman to reach first base safely. Joffrey Heus scored on the error and Menno Lenting advanced to third. When catcher Quentin de Cuba could not hang on to a pitch, Menno Lenting scored from third. Eventually Koen Halderman scored when Tino van Erk singled to left center field.
As written above, Pioniers scored two insurance run and DSS added one more run to their score in the ninth to reach the final score of 7-4.
Winning pitcher was Nick Keur, who lasted five innings in which he gave up three runs (two earned) on four hits. Keur walked six and fanned five.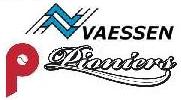 Tim Halderman also lasted five innings. But he gave up six runs (three earned) on nine hits for the loss. Tim walked one and struck out two.
Best hitter for Pioniers was Shurman Marlin, who went 2 for 3 with an RBI and a run scored.
L&D Amsterdam Pirates  12  –  5  Kinheim
After L&D Amsterdam Pirates had taken an 8-1 lead after four innings, Kinheim came back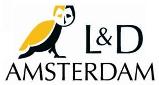 in the fifth and sixth inning as it scored four runs. Pirates scored one more in the top of the sixth and eventually walked away as it scored three more in the ninth inning.
In the fifth inning, when trailing 8-1 Kinheim's Jochem Koedijk doubled down the right field line, followed by a single to left field hit by Jasper Keijzer, to put runners on the corners. After Keijzer advanced to second on a wild pitch by Dennis Burgersdijk, Julio Hernandez drew a walk to load the bases. A sac fly to center field by Kevin Moesquit, drove in Koedijk for the second run of Kinheim. When Dudley Leonora hit the ball towards Michael Duursma, the latter committed an error on which Jasper Keijzer could score Kinheim's third run. In the next inning Kinheim would ad two more runs to their total but from there the run production stalled.
Pirates stepped on it one more time in the ninth inning. After Remco Draijer singled, he was driven in by Kenny Berkenbosch with a double to left field. When Patrick Bok singled up the middle, Berkenbosch scored from second base and Bok advanced to second on the throw towards home plate. Back-to-back singles by Max Clarijs and Jesse Aussems drove in Patrick Bok for the final run of the game.
Dennis Burgersdijk earned the win after five innings of work in which he gave up three runs (two earned), two walks and in which he struck out one. 


David Bergman took the loss. In four innings he gave up eight runs on twelve hits. He didn't issue a walk and struck out one.
Best hitter for Pirates was Danny Rombley who went 3 for 5 with an RBI and a run scored. Nick Urbanus went 3 for 6 with a homerun with two runs batted in and two runs scored.
With this win, Pirates now has a winning streak of seventeen games.
De Glaskoning Twins  1  –  2  HCAW
In a low scoring game, HCAW stayed at the right side of the score.

HCAW took a 1-0 lead in the fourth inning when the team loaded the bases and Kevin Weijgertse hit into a force out at second base and Boyd Tuhumury scored from third base. Two innings later, HCAW extended their lead after Keiji Uezono was replaced by Brendan Schoemaker. Schoemaker walked Vince Rooi and Rooi advanced to second on a wild pitch. Rossini Frolijk's double to right center field drove in Vince Rooi for HCAW's second run.
Giovanni Tensen started the eighth inning with walking Adrian Anthony and hitting Jeffrey Arends with a pitch. That was the signal for manager Roy Berrevoets to replace him with Gijs van Elst. Van Elst gave up an RBI single to Berry van Donselaar, who hit the ball to left field and drove in Adrian Anthony for the only run that Twins scored.
The close score indicates that both teams were each other's match, which was true in a certain way. But Twins committed three errors even though those errors did not lead to any runs. On the base paths, Twins was clearly the better team as they had runners in scoring position in seven of the nine innings, compared to HCAW that had runners in scoring position in only four innings. The problem was that Twins could not cash in. 


Jim Ploeger, who pitched 5.1 innings, earned the win. He gave up only four hits and kept his opponents from scoring. Ploeger walked four and struck out five.
Keiji Uezono took the loss in his first Hoofdklasse start. The Japanese pitcher lasted five innings as he gave up one run on four hits, walked one and struck out five.
Best hitter for HCAW was Rossini Frolijk, who went 1 for 3 with a double and an RBI.
Pickles UVV  1  –  9  Curacao Neptunus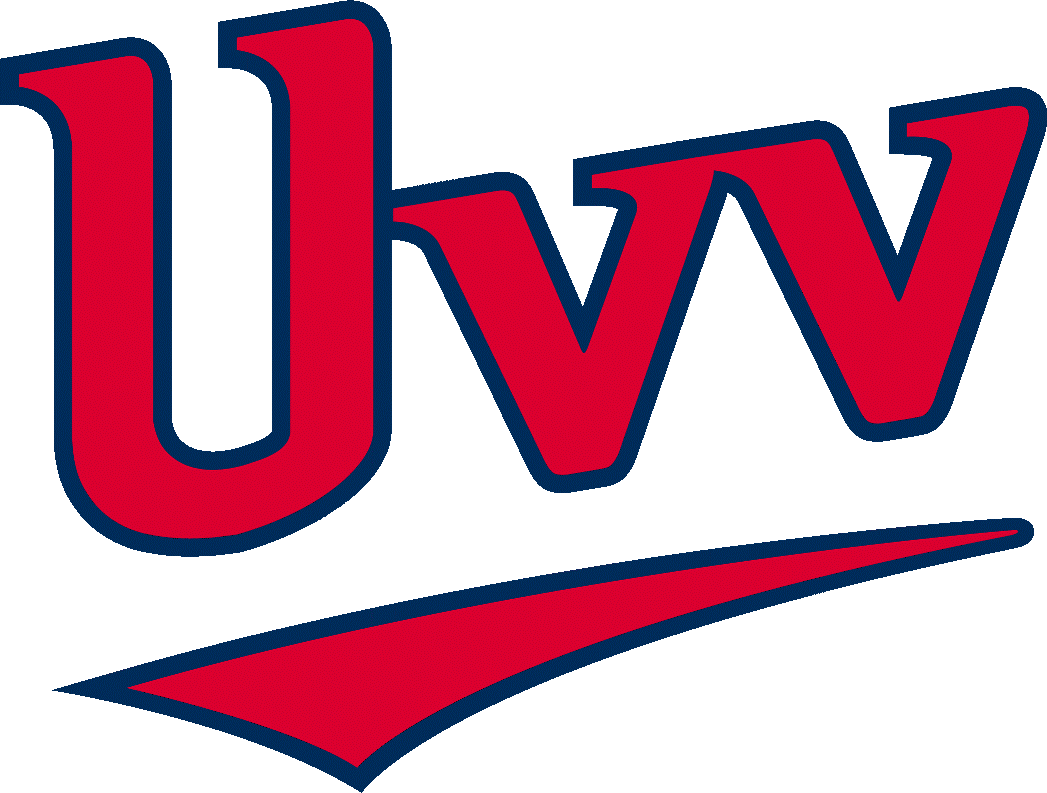 In a depressing setting Neptunus was way too strong for UVV. Depressing setting because of the drizzling rain, a lopsided game and a small crowd because of the weather. After two blowout scores against the team from Utrecht, Curacao Neptunus played like they stepped on the brakes today.  But still UVV was no match for the current Dutch and European champion.
Neptunus took a 3-0 lead in the first inning. UVV got on the board in the next inning as Steven van Reem doubled to left center field. Mike Bazuin then got on base as he laid down a bunt which wasn't fielded properly by pitcher Kenny van den Branden. Van Reem advanced to third on the play and scored on Norbert Jongerius' ground out to first base. But that was all that UVV got as the team never reached second base again.
Neptunus scored one run in the second, the third and the fourth, two in the sixth and one more in the eighth.
Despite the relative low score the game wasn't much of a game again as UVV didn't have the power to get on base. Therefore the pitching staff was practically unhittable. Kenny
van den Branden lasted five innings for the win. He gave up one run on two hits and struck out seven. Neptunus used five pitchers in the remaining innings.
Quint Tramm took the loss after four innings. He allowed six runs on nine hits, walked six and struck out two.
Best hitter for Neptunus was Benjamin Dille, who collected three hits in four at bats and drove in one run.
Here are a few impressions of the game:
Standings:
| | | | | | | | | |
| --- | --- | --- | --- | --- | --- | --- | --- | --- |
| | Team | Games | Won | Tie | Loss | Points | Runs for | Runs after |
| 1 | L&D Amsterdam Pirates | 18 | 17 | 0 | 1 | 34 | 152 | 52 |
| 2 | Curaçao Neptunus | 18 | 15 | 1 | 2 | 31 | 151 | 37 |
| 3 | Vaessen Pioniers | 18 | 9 | 0 | 9 | 18 | 76 | 71 |
| 4 | Kinheim | 18 | 8 | 1 | 9 | 17 | 104 | 102 |
| 5 | De Glaskoning Twins | 18 | 8 | 0 | 10 | 16 | 80 | 83 |
| 6 | HCAW | 18 | 6 | 0 | 12 | 12 | 65 | 111 |
| 7 | Pickles UVV | 18 | 6 | 0 | 12 | 12 | 92 | 147 |
| 8 | DSS | 18 | 2 | 0 | 16 | 4 | 51 | 168 |