As they already twittered a couple of days before, the Great Lake Loons have rebranded. The club announced some changes and that could only mean a new look for the team.
The event was announced as a 10th season kick-off event at Dow Diamond as the fans were invited to visit the ballpark to get a preview of what they can expect at Loons games during the 2016 season (the first chance for fans to find out what entertainment and other fun nights will be taking place in Midland with the release of the 2016 promotional schedule) and also the public's first chance to get a look at the updated brand of the Loons.

So as a part of that show, the Dodgers' A Full Season farm club unveiled their new look to the fans and the press today.
Like many teams, the Loons will sport an alternate uniform this year. It will be green with a GL Loon logo on the left chest. On the left sleeve there is a flying loon logo. A white piping runs up around the neck and then down again on the front of the jersey. The cap that comes with it is all black with a loon in a batting stance on the front.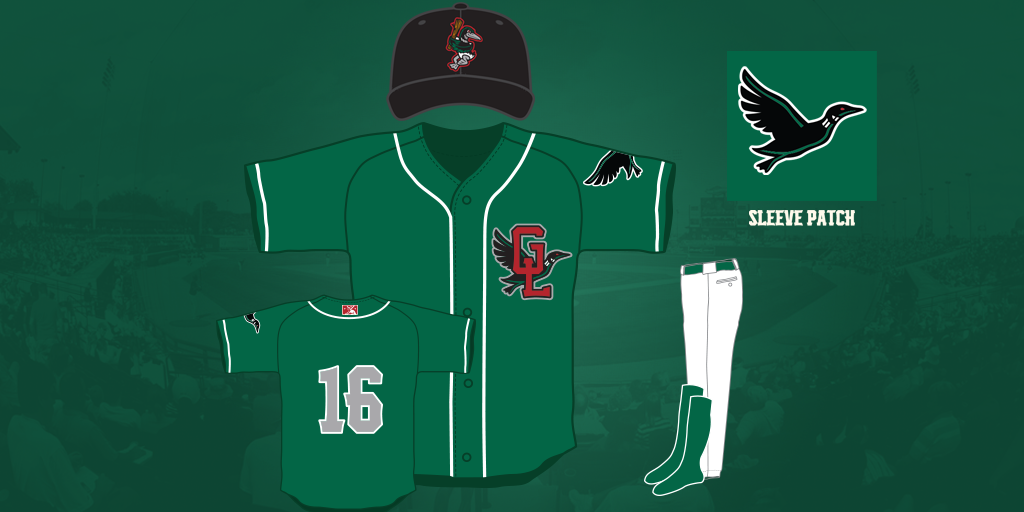 The road jersey is in traditional grey and sports the city name on the front in a maroon like font:  Great Lakes with the same flying loon logo on the left sleeve. There is a black piping running up and down the front of the jersey around the neck.  The road cap is also all black with the same GL Loon logo that can be found on the left chest of the alternate jersey.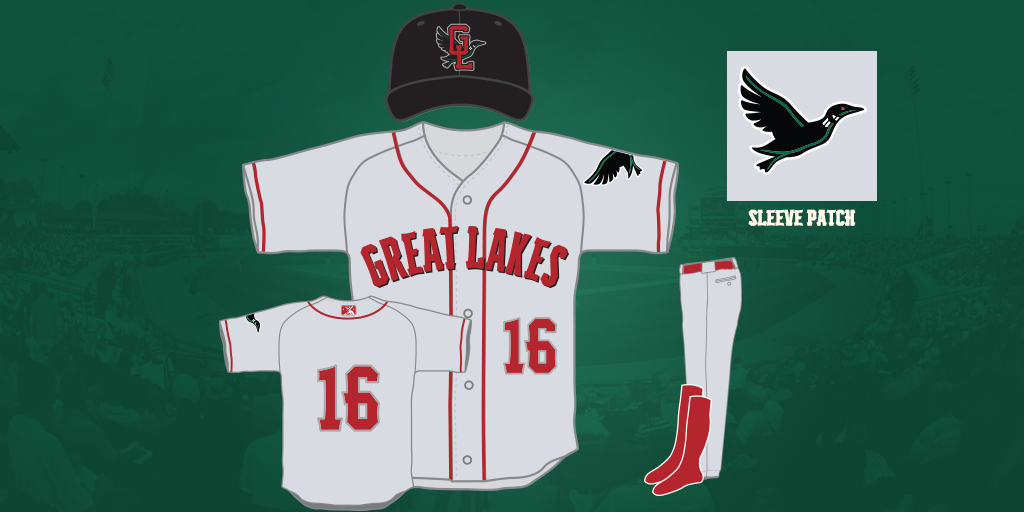 The home jersey is completely new as well. It is all white with the word Loons in a grey font with a wing underneath to underline it. On the left sleeve is a loon in a batting stance holding a stick as a bat. The home cap is a kind of maroon red with the head of a loon on the front. It resembles the old Loon logo but it is still different.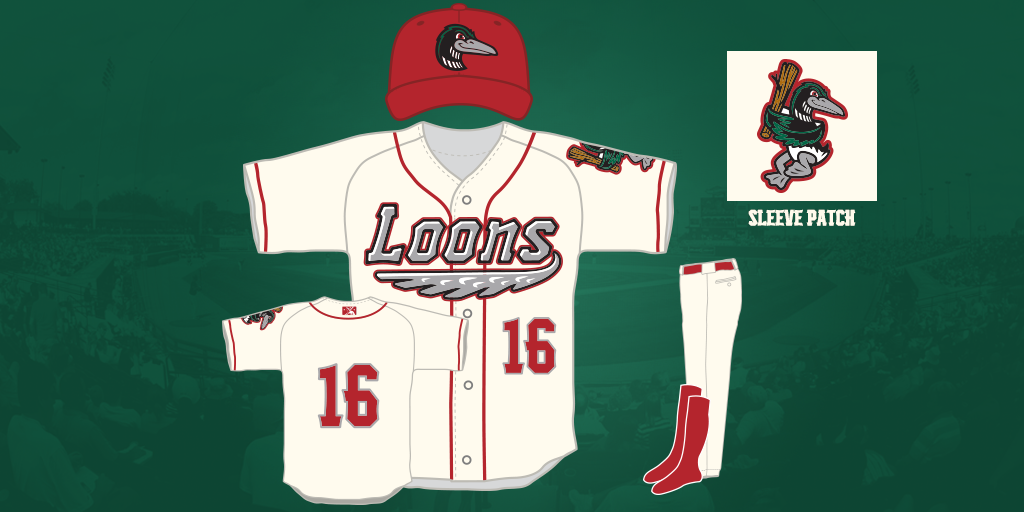 Overall I like the new look, but also in the case of the Loons I wonder why it was needed to change the looks. There was nothing wrong with the old caps and jerseys. But the club needs to generate money and what is a better way to do so than rebranding?
Here is a closer look on the fonts and (alternate) logos.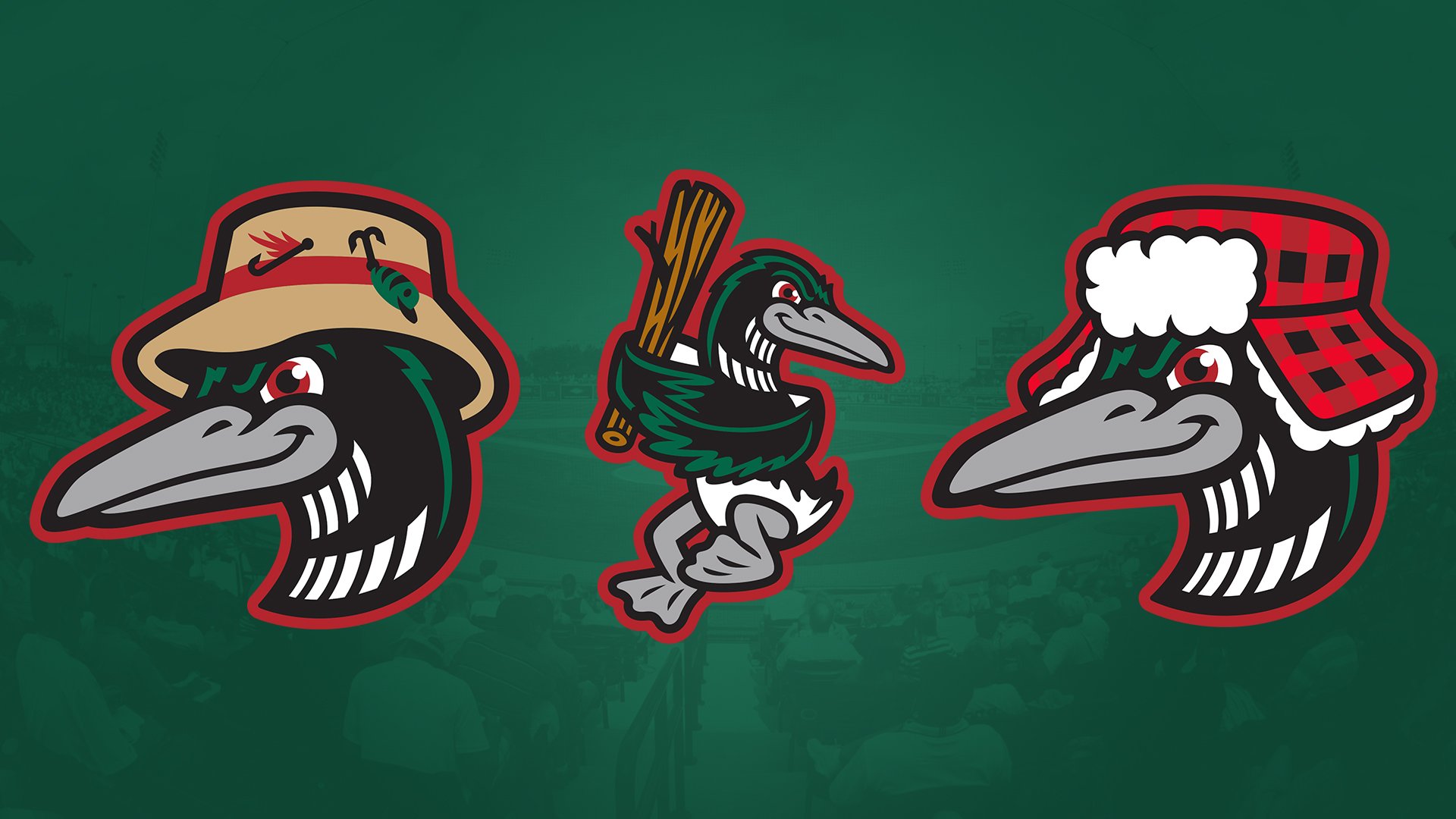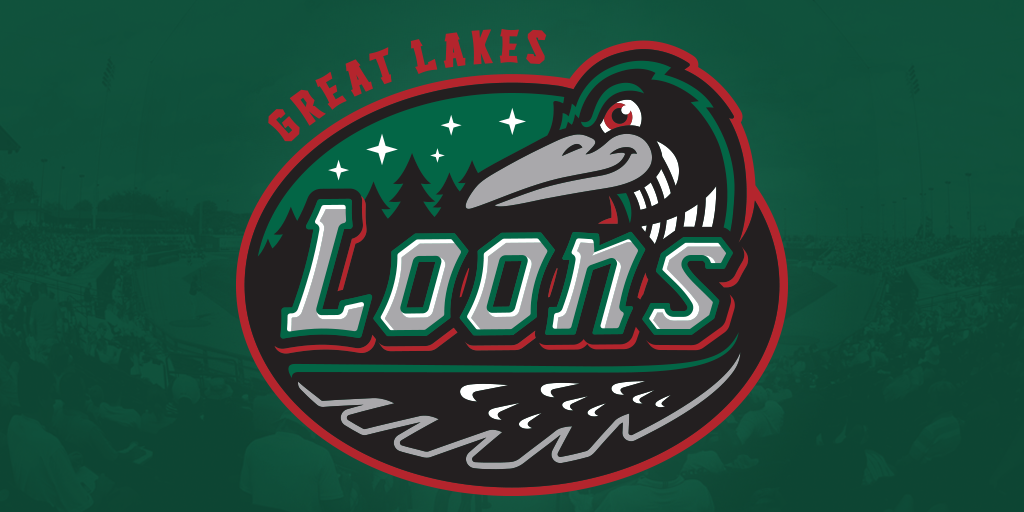 Top left, the cap logo. Top right, another alternate logo. Bottom, the two different fonts on the road and on the home jersey.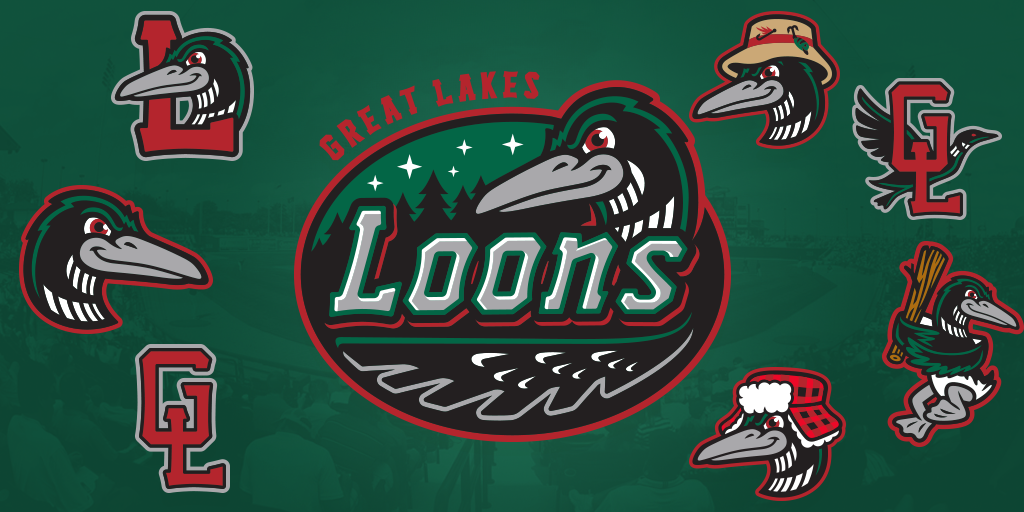 It may not come as a surprise that the purveyor of minor league baseball, the San Diego based Brandiose is the designer of the new look.