Due to Ascencion Day, today's games were played in the afternoon. The following games were scheduled: Storks @ Curaçao Neptunus, RCH Memorie Sieraden @ DSS/Kinheim, Quick Amersfoort @ Hoofddorp Pioniers, and L&D Amsterdam Pirates @ HCAW.
Storks  1  –  15  Curaçao Neptunus

By the time Storks got on the board in the sixth inning, Curaçao Neptunus already had a comfortable lead. That one run came off the bat of Joel Hernandez, who drove in Luis Gonzalez Garay with a double to right center field. 
Neptunus opened the score when it loaded the bases in the first inning. A wild pitch allowed Stijn van der Meer to score the opening run. Then a sac fly by Dwayne Kemp drove in the next run, followed by a fielding error that allowed Rogear Bernadina to score. 
A monster inning decided the game in an early stage.  In the third frame, a two-run home runs by John Polonius, a two-run triple by Christian Diaz, a sac fly by Sheadion Jamanika, a single by Stijn van der Meer, and a wild pitch, added seven runs to the total of Neptunus. 
In the next two innings, Neptunus would score five more runs for a very comfortable lead. 

Juan-Carlos Sulbaran cruised through five innings in which he needed only fifty-four pitches. He allowed a hit and two walks, and struck out eight for the win. 
Darryl Jamoena took the loss. In 2.2 innings, he gave up ten runs (nine earned) on ten hits and two walks. 
The best hitter for Curaçao Neptunus was John Polonius, going 2 for 2 with a home run, two RBI, and three runs scored. 


RCH Memorie Sieraden  8  –  4  DSS/Kinheim

In the past two weeks, RCH dropped from rank four to the lower half of the standings. DSS/Kinheim, on the other hand, moved up to the fourth place for a moment. But with today's loss, DSS/Kinheim dropped out of the top four again. 
For four innings, DSS/Kinheim could keep pace with RCH-Pinguïns somewhat, but from the fifth inning, the team from Heemstede slowly walked away. With the start of the fifth inning, RCH-Pinguïns had a 3-1 lead, but thanks to a one-run fifth inning, a one-run sixth inning, and a three-run seventh inning, the club took a decisive lead. The three runs in the seventh came off the bats of Sebastiaan van der Horst (two-run dinger), and of Koen Werkman, who hit a sacrifice fly to drive in Leandro Anasagasti. 
In the ninth inning, DSS/Kinheim managed to cut RCH-Pinguïns' lead in half, as it scored twice thanks to a triple by Mees Robberse and a single by Jason Jakobus. But from their DSS/Kinheim's offense stalled. 
Jeremy Young pitched eight solid innings in which he allowed two runs on seven hits and
three walks, and struck out six for the win. Nick Boxelaar took the loss. He lasted four innings and gave up three runs on eight hits and two walks, and struck out one. 
Sebastiaan van der Horst was the best hitter for RCH Memorie Sieraden. He went 2 for 3 with a home run, two RBI, and a run scored. 


Quick Amersfoort  9  –  8  Hoofddorp Pioniers

After last week's victory over DSS/Kinheim on Sunday, Quick Amersfoort continued its winning ways. After two innings, the score was tied at six, but from there, Quick slowly walked away. In the third and the fourth innings, Quick scored a run each, but the run the team scored in the fifth proved to be the game winner. Pascal Zegwaard hit a solo shot in the top of the fifth, to score the insurance run. 
Hoofddorp Pioniers did something back in the seventh and in the eighth innings, but that wasn't enough to get aside Quick or even overtake them. In the seventh, a wild pitch allowed Jeldwin Orman to score and in the eighth, a double to left field, hit by Oliver van der Wijst, drove in Denzel Brooks all the way from first base. 
Winning pitcher was Johnaikel Acosta. He pitched 5.2 innings in relief in which he allowed one run on two hits and a walk, and struck out four. Jasper Popken earned the save as he allowed on run on four hits and struck out one in two innings of work.

Benjamin Meyer took the loss, despite pitching six innings. He allowed nine runs (six earned) on ten hits and two walks, and struck out four. 
With two hits out of four at-bats, Pascal Zegwaard was the best hitter for Quick Amersfoort. He hit a triple, a home run, drove in one run, and scored twice. 


L&D Amsterdam Pirates  7  –  8  HCAW

In a battle of two top four teams, HCAW stayed at the right side of the score. 
In the first two innings, both teams had scored two runs. But in the third inning, HCAW regained the lead when it scored twice thanks to RBI-singles by Jules Cremer and Bob van der Meer. In the fourth, both teams scored a run, and in the fifth inning, L&D Amsterdam Pirates tied the game when Kalian Sams drove in Delano Selassa with a fielders choice. A sac fly by Sicnarf Loopstok drove in Denzel Richardson for the game tying run. 
In the following two innings, HCAW scored two more runs, of which the one scored in the seventh appeared to be the game-winning run. 
With the bases loaded in the eighth inning, Roelie Henrique scored when Denzel Richardson hit into a 5-4 double play. Nick Keur kept the Pirates lineup hitless in the ninth inning for the save. Gio de Graauw earned the win after 3.1 innings in relief, in which he gave up one run on one hit and five walks and struck out five.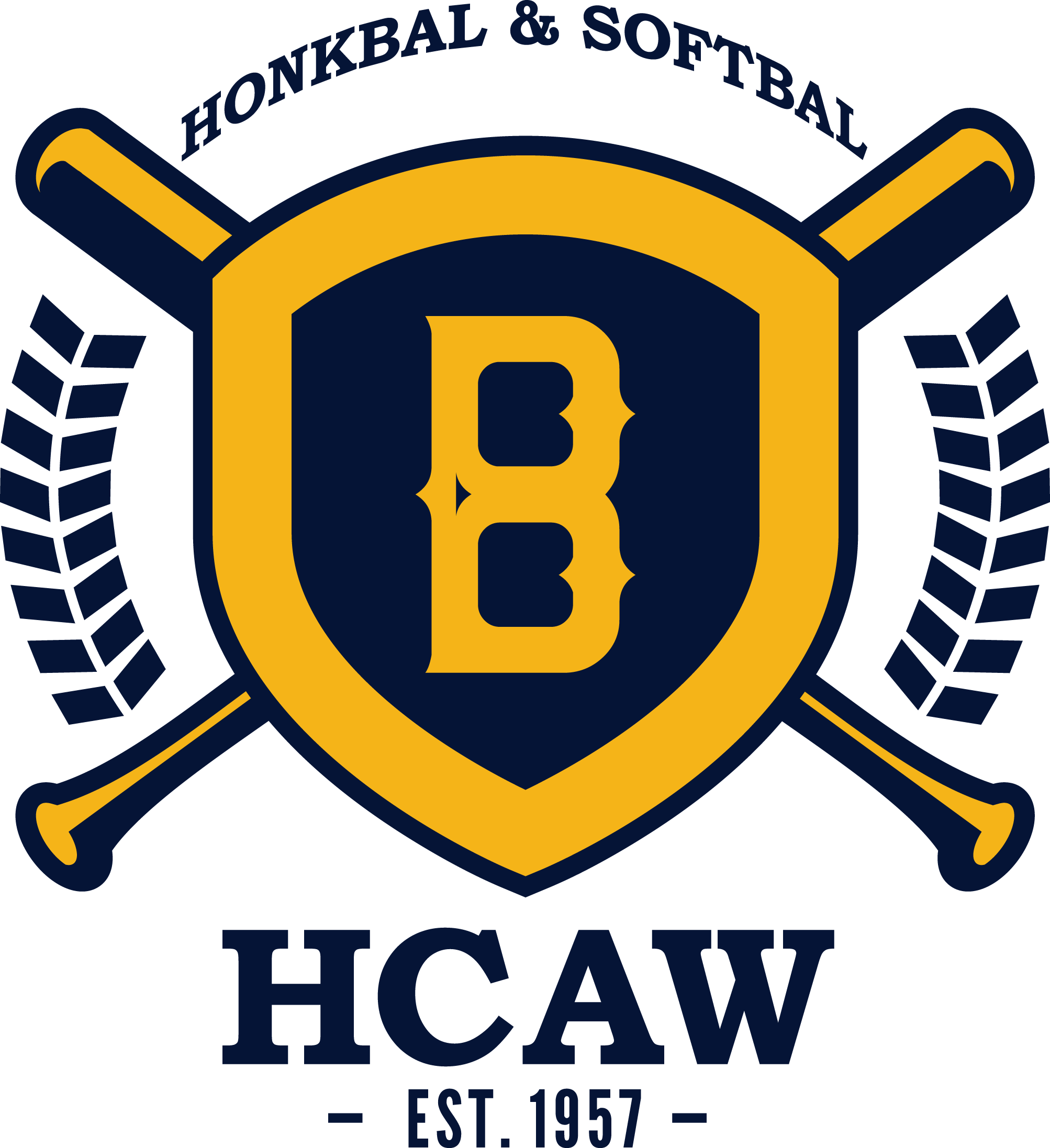 Jelle van der Lelie took the loss. In 3.1 innings in relief, he allowed two unearned runs on three hits and two walks, as he struck out two. 
Jair van Borkulo was the best hitter for HCAW. He went 3 for 3 with a double, three RBI and two runs scored. 



This blog post is brought to you by