On day one of the twelfth round of the Dutch hoofdklasse, the following games were scheduled: Curaçao Neptunus @ DSS/Kinheim, HCAW @ Quick Amersfoort, L&D Amsterdam Pirates @ Silicon Storks, and Oosterhout Twins @ Hoofddorp Pioniers. For Neptunus, Pirates, and HCAW, nothing was at stake anymore as they had clinched a playoff spot last weekend.
Curaçao Neptunus  10  –  0  DSS/Kinheim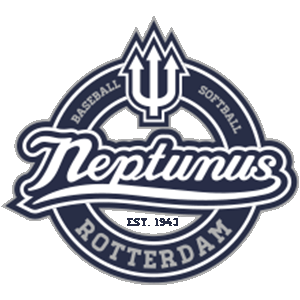 Curaçao Neptunus needed only one hour and fifty-six minutes to seal the fate of DSS/Kinheim. The team from Haarlem didn't stand a chance against Curaçao Neptunus tonight. Three singles and a home run by Dashenko Ricardo led to four runs. Three innings later, Neptunus led by eight runs. A double by Jah-One de Boer and a passed ball led to two more runs for Neptunus in the fifth inning. What could DSS/Kinheim do? Not much, Diegomar Markwell limited them to six hits, allowed one walk and struck out seven in a solid outing of 6.1 innings. This earned him the win. Martijn Schoonderwoerd pitched four innings in which he allowed eight runs on eight hits and two walks and struck out two for the loss.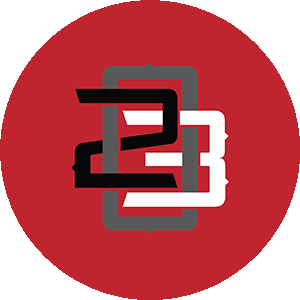 Dwayne Kemp was the best hitter for Curaçao Neptunus as he went 3 for 4 with a double, two RBI and two runs scored. 
HCAW  9  –  6  Quick Amersfoort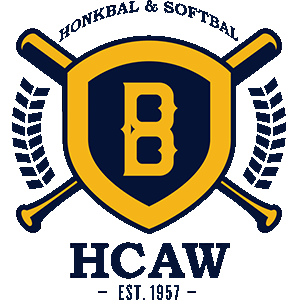 For three innings, the pitchers kept the opponents in check, but in the third inning, a double by Kevin Dirksen and a single by Bob van der Meer drove in three runs for HCAW, which would extend the lead in the fifth by scoring two more runs. In sixth and the seventh inning, HCAW garnered some more runs but Quic Amersfoort started to do the same in the fifth, sixth, and seventh inning. Entering the top of the eighth inning, HCAW had an 8-4 lead. But in the eighth, the team loaded the bases but managed to score only one run. In the eighth inning, HCAW would score one more time before Quick added two more runs on a homer by Jorge Hernandez Morantes. Chris Stuart earned the win. In five innings, he gave up one unearned run on two walks and struck out eight. Jan-Willem Geerts took the loss. He gave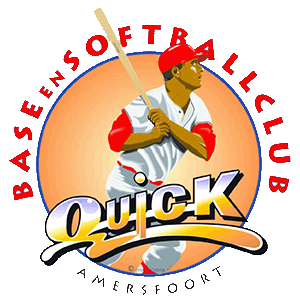 up five runs on nine hits and struck out one in 4.1 frames. 
Linoy Croes was a single shy of the cycle as he went 3 for 5 with two RBI and three runs scored. 
L&D Amsterdam Pirates  12  –  2  Silicon Storks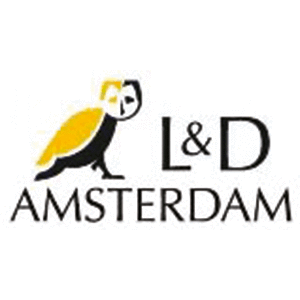 Until the fifth inning, Kevin van Veen kept L&D Amsterdam Pirates limited to one run but in the fifth inning had an offensive outburst. Singles by Mick Vos, Gilmer Lampe, Delano Selassa, a 1-3 groundout by Sicnarf Loopstok, and a walk by Kalian Sams drove in seven runs. Eventually, Storks got on the board in the bottom of the sixth inning when Ibrahin Redan doubled home Joran Berkhout from second. An innings and a half later, Pirates added four more runs to their score to finish the game prematurely in eight innings. 
In five shutout innings, Shairon Martis pitched a two-hitter and struck out four for the win. Kevin van Veen took the loss after giving up eight runs (four earned) on seven hits and four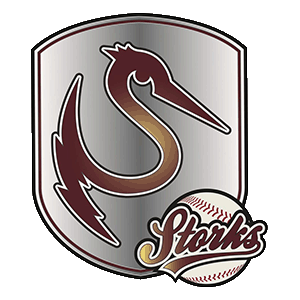 walks. 
Best hitter for L&D Amsterdam Pirates was Niels van Weert, who went 1 for 1 with an RBI and a run scored. 
Oosterhout Twins  4  –  3  Hoofddorp Pioniers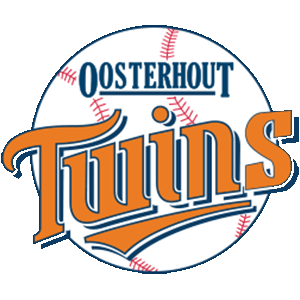 A hard-fought victory for Oosterhout Twins. Hoofddorp Pioniers took a quick lead as Koen Postelmans struggled through the first inning as he allowed two runs, one on a sac fly to left field hit by Jeldwin Orman and one on back-to-back singles by Mark Smit and Jorrit Penseel. In the following innings Postelmans recovered and pitched well enough to keep Twins in the game. In the top of the third, Oosterhout Twins got on the board when Jerzy van Gool led off with a single, followed by a double down the left field line, hit by Rayshelon Carolina.  In the top of the fifth a sac fly to center field. and a force out at second gave Twins the lead. Pioniers tied the game in the bottom of the sixth as it loaded the bases and Raul Jacobs singled off Pastor Chavez and drove in Jorrit Penseel. But with the bases remaining loaded, Pioniers failed to cash in as Chavez retired the next to batters to get out of the inning. But eventually, Twins scored the game-winning run on a bases loaded walk in the eighth inning. Shunta Oba retired the side with two strikeouts for the save. Pastor Chavez earned the win. In two innings, he gave up a hit and a walk and struck out two. 
Going 3 for 4 with a double, an RBI, and a run scored, Rayshelon Carolina was the
best hitter for Oosterhout Twins. 
Even if Twins would have lost tonight, it had clinched the last playoff spot as DSS/Kinheim lost to Neptunus. But Twins clinched the spot on its own. 
This blog post is brought to you by