Even though the Serie A had already started a bit when Group C took off two weeks ago, the biggest chunk of the league will start this weekend. Unfortunately, one team has decided to step back at the eleventh hour.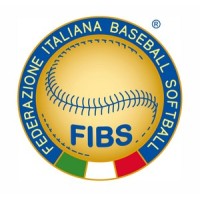 So with the decision of Bollate BC 1959 to step back, the Serie A will have an even number of teams again: thirty-two.

Knowing Italian baseball a bit, it doesn't come as a surprise that a team is pulling back before the start of the season. In the past years it has happened a lot. And to be honest, yours truly expected it to happen much sooner. But the decision of only one club to pull back does come as a surprisel since I expected more moves like that.

Nevertheless, it is a shame that this happens. Bollate BC 1959 informed the FIBS (Federazione Italiana Baseball Softball) about the move yesterday. The FIBS, on its turn, put a message of two sentences on its website without mentioning the reason for the retreat.

But with the help of a reliable source in Italy, the Dutch Baseball Hangout figured out that the reason for the retreat is the poor health of the president of Bollate BC 1959. According to the source, it was a tough and painful decision to make.