Normally the Dutch Baseball Hangout does not spend much time on Swedish baseball, but since Jakob Syrén has a past in Dutch Baseball and he is a very friendly guy, yours truly would like to write something about his transaction.

After a season in the Dutch hoofdklasse with De Glaskoning Twins and a season in the German 1. Bundesliga with the Solingen Alligators, Jakob spent the 2020 season home in Sweden with the Rättvik Butchers. After two seasons having spent abroad, he missed being in Sweden during the summer. According to Jakob, the best time in Sweden is the summer…
For the 2021 season, Jakob was approached by the Mannheim Tornados but due to the ongoing corona pandemic and the insecurity if he would be able to play in Germany this year, he decided to stay in Sweden in 2021 as well.

Nevertheless, he made a move to another club. After spending some season overall with the Rättvik Butchers, Jakob decided to return to his old club Leksand together with his brother and another Butchers player, Trolle Brandt. Likely this three-player move is the biggest transaction in Swedish baseball history ever.

In 33.1 innings, Jakob posted a 2.70 ERA with 10 earned runs, 39 strikeouts and 7 walks.

Jakob's brother, Oskar Syrén, pitched 23.1 innings and posted a 4.24 ERA with 11 earned runs, 39 Ks and 7 walks.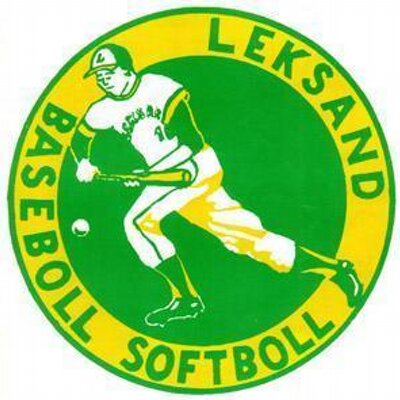 Trolle Brandt had the third higest batting average of the Rättvik Butchers in 2020. Trolle posted a BA of .416 with 10 hits of which 1 double, 2 triples and a home run. With that one home run he led his team in this category.

With these additions, the Leksand Lumberjacks may be the favorite for the title in the Swedish Elitserien.