Today, it was the first game in for UVV in the Dutch hoofdklasse after its return. Enough reasons to highlight this game and pay attention to the club from Utrecht and its opponent from Heemstede.
RCH/Pinguïns  3  –  0  UVV

For five innings, UVV could keep pace with RCH/Pinguïns even though the team was kept in check by Juan-Carlos Sulbaran, who will leave for the USA later this month, to join the Lexington Counterclocks. Both teams had a few runners in scoring position, but failed to cash in. For UVV it started in the bottom of the third inning with two outs. Back-to-back singles by Quin Cotton and Jorge Espinoza put runners on first and second, but Roy Winkel grounded out to end the inning. In the second nothing much happened for UVV but in the third inning started promising. Lucas Bekker got on base on a throwing error and advanced to second because of that and Malcom Marlin drew a walk to put runners on first and second again. But Juan-Carlos Sulbaran recovered and retired the next three hitters (two Ks and a fly out to left field). 
In the top of the fourth inning, RCH/Pinguïns had a serious shot on opening the score when Aldich Guzman reached third base with only one out but once again the team failed to take advantage. But in the sixth, RCH/Pinguïns finally struck when Denzel Brooks singled, stole second and was driven in on a double by Sebastiaan van der Horst. In the next inning, RCH/Pinguïns added two more runs to the score. Sam van der Meer, who had replaced Jurjen van Zijl in the sixth inning, didn't start the inning very well. Tijani Dunlop led off with a single to the pitcher, followed by an HBP for Raul Jacobs. Van der Meer also walked Daan Groenewoud to load the bases before he kind of recovered as he struck out the next two batters. But a bases-loaded walk and a single through the left side of the infield allowed the club from Heemstede to score the aforementioned two runs. 
What could UVV do in return? After three decent innings at bat, the gas seemed to be out of the tank as the hitters couldn't get a grip at the pitching staff of RCH/Pinguïns.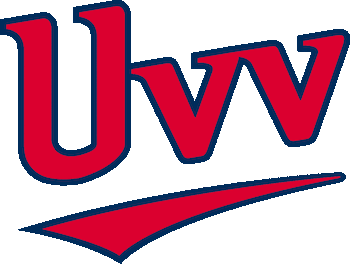 Juan-Carlos Sulbaran lasted five innings for the win. He gave up two hits, walked one and fanned eight. Despite 5.2 strong innings, Jurjen van Zijl took the loss. He allowed one run on five hits and a walk and struck out six. 
Sebastiaan van der Horst was the best hitter for RCH/Pinguïns. He went 3 for 4 with two RBI. 

Hoofddorp Pioniers  6  –  4  Quick Amersfoort
Curaçao Neptunus  6  –  1  DSS/Kinheim
HCAW  3  –  0  Amsterdam Pirates
This blog post is brought to you by