Good news for German baseball fans. The rumors were floating around in the past few weeks, but now it has been announced officially. Regensburg (Germany) has been awarded one of the two World Baseball Classic Qualifiers. The other qualifier goes to Panama City.
The last time, Regensburg hosted a qualifier of the World Baseball Classic was in 2012 when the Regensburg Legionäre built a lot of extra stands that could hold a crowd of 10,000 fans. It was unheard. That many fans at ballgames in Europe.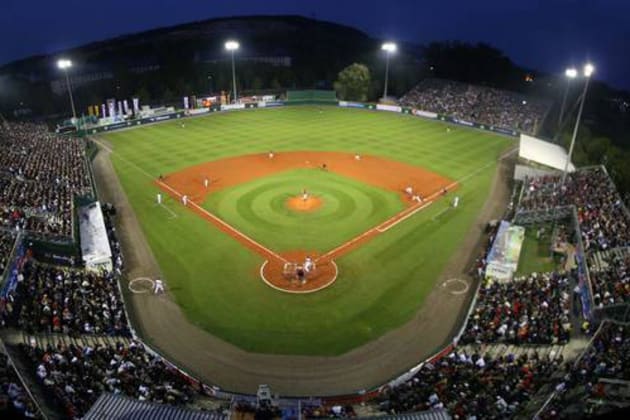 Back then, only four teams participated: Canada, Czech Republic, Great Britain, and Germany. Canada ended up winning the whole thing to earn a spot in the 2013 WBC. 
This year, the participating teams in Regensburg will be more regional, except for South Africa. The other participants next to Germany and South Africa are Czech Republic, France, Great Britain, and Spain. Yours truly heard already that the Brititsh team will contain players with a link to US baseball only. 
The Panamanian Group will contain four countries from South- and Central America: next to host Panama, there will be Argentina, Brazil, and Nicaragua. Two strangers in their midst will be New Zealand and Pakistan. The fight for the win of this group will likely be between Panama and Nicaragua. 
In the Regensburg group, Spain will be the main candidate for a win. In both groups, two countries will advance to the main tournament. 

The tournament in Regensburg will be played from September 16 through September 21. The Panama City group will play from September 30 through October 5.