On the first day of the final round of the regular season only three games were scheduled. The game between Curaçao Neptunus and Oosterhout Twins will be played tomorrow night. The three scheduled games were: DSS/Kinheim @ HCAW, Quick Amersfoort @ L&D Amsterdam Pirates, and Hoofddorp Pioniers @ Silicon Storks. Storks played its home game at the ballpark of Pioniers as their normal Thursday nice home, the Neptunus Family Stadium, was occupied by some kind of event. As a result, Oosterhout Twins, will play its home game in Rotterdam tomorrow as its new lighting system still isn't working due a missing part.

DSS/Kinheim  13  –  2  HCAW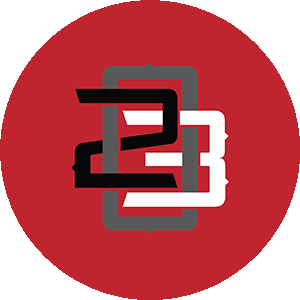 In a game with nothing at stake (HCAW is stuck at third place and DSS/Kinheim will play in the relegation round), DSS/Kinheim clinched a surprising mercy-rule victory in Bussum. After two quick outs in the first inning, Steven van Groningen couldn't get out of the inning. An RBI single by Donny Kuijper and a throwing error led to three runs. HCAW bounced back in the bottom of the second. A bases-loaded single by Kevin Nieveld drove in two runs. But there the run production of HCAW stalled. The offense of DSS/Kinheim kept scoring runs: A two-run fourth, a three-run sixth, and a five-run seventh led to the final score. The pitching of HCAW wasn't really sharp today. Only Jasper Elfrink pitched 1.2 no-hit /shutout innings. 
Steven van Groningen took the loss. In 3.1 innings, he allowed five runs (one (!) earned) on six hits and two walks and struck out three. Van Groningen did not get the necessary defensive support as his teammates committed three miscues with him on the mound.
Nick Boxelaar pitched 5.1 innings for the win. He gave up two runs on five hits and three walks as he struck out five. 
Tommy van de Sanden was the best hitter for DSS/Kinheim. He went 4 for 5 with a double, four RBI and two runs scored. 


Quick Amersfoort  0  –  10  L&D Amsterdam Pirates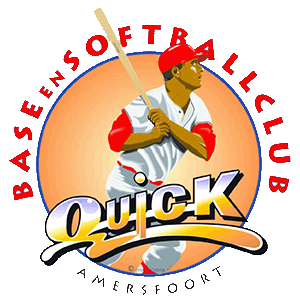 A shutout for L&D Amsterdam Pirates. The reigning champion needed eight innings to clinch the win. The team took a modest 1-0 lead in the first inning when Kalian Sams singled Denzel Richardson home. A triple by Emilson Haswell and a single by Mick Vos, drove in three additional runs in the fourth inning. After scoring three more times (twice in the sixth inning and once in the seventh), Pirates ended the game prematurely when it scored three more runs in the eighth thanks to a double by Roelie Henrique and singles by Denzel Richardson and Delano Selassa. 
Shairon Martis earned the win as he pitched seven shutout innings in which he allowed three hits, walked none and struck out fourteen(!). Jan-Willem Geerts took the loss. In three innings, he gave up four runs on seven hits and three walks. 
Denzel Richardson and Delano Selassa both went 3 for 5. Richardson drove in two runs and scored one himself, Selassa hit a triple, drove in a run and scored once. 
With tonight's win, Pirates stays in the race for first place. With the same number of wins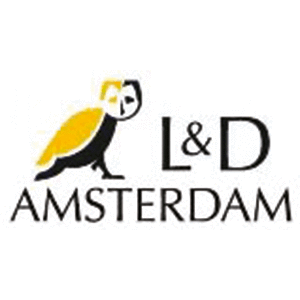 and losses as Curaçao Neptunus but with one tie, the club is depending on Neptunus to lose at least one game. But with Oosterhout Twins as the opponent this weekend, that chance is slim as the latter isn't playing well lately. 


Hoofddorp Pioniers  5  –  6  Silicon Storks

One could call Storks' win a come-from-a-tie victory. A double by Ibrahin Redan and a single by Yurdion Martie, drove in two runs in the first inning for Silicon Storks. But Hoofddorp Pioniers cut the lead in half in the top of the second inning on a triple by Denzel Brooks. Storks extended its lead in the bottom of the third when it scored three runs thanks to a two RBI single by Joel Hernandez and a balk that allowed Joran Berkhout to score. But in the next inning, Pioniers would erase the lead. RBI singles by Tyler Boersma and Jeldwin Orman and an error in right field, the team from Hoofddorp scored four runs to tie the game at five. In the following four innings, neither team got further than second base. In the bottom of the eighth, Joran Berkhout drove in Brendly Martina on a sac fly to center field that gave Storks the decisive lead. 
Jayden Gonesh earned the win after three innings in relief in which he gave up one hit and a walk and struck out four. Lucca van der Schouw took the loss. In three innings, he gave up
the winning run to Storks on two hits and struck out three. 
The best hitter for Silicon Storks was Ibrahin Redan. who went 3 for 4 with a double, an RBI and a run scored. 



This blog post is brought to you by