In an inter league game vs the Yakult Swallows, Curaçoa's own Wladimir Balentien set two milestones in the NPB. Two dingers from his bat could not prevent the SoftBank Hawks from falling to the "other" team from Tokyo.

In a 6-4 loss, Balentien reached two milestones.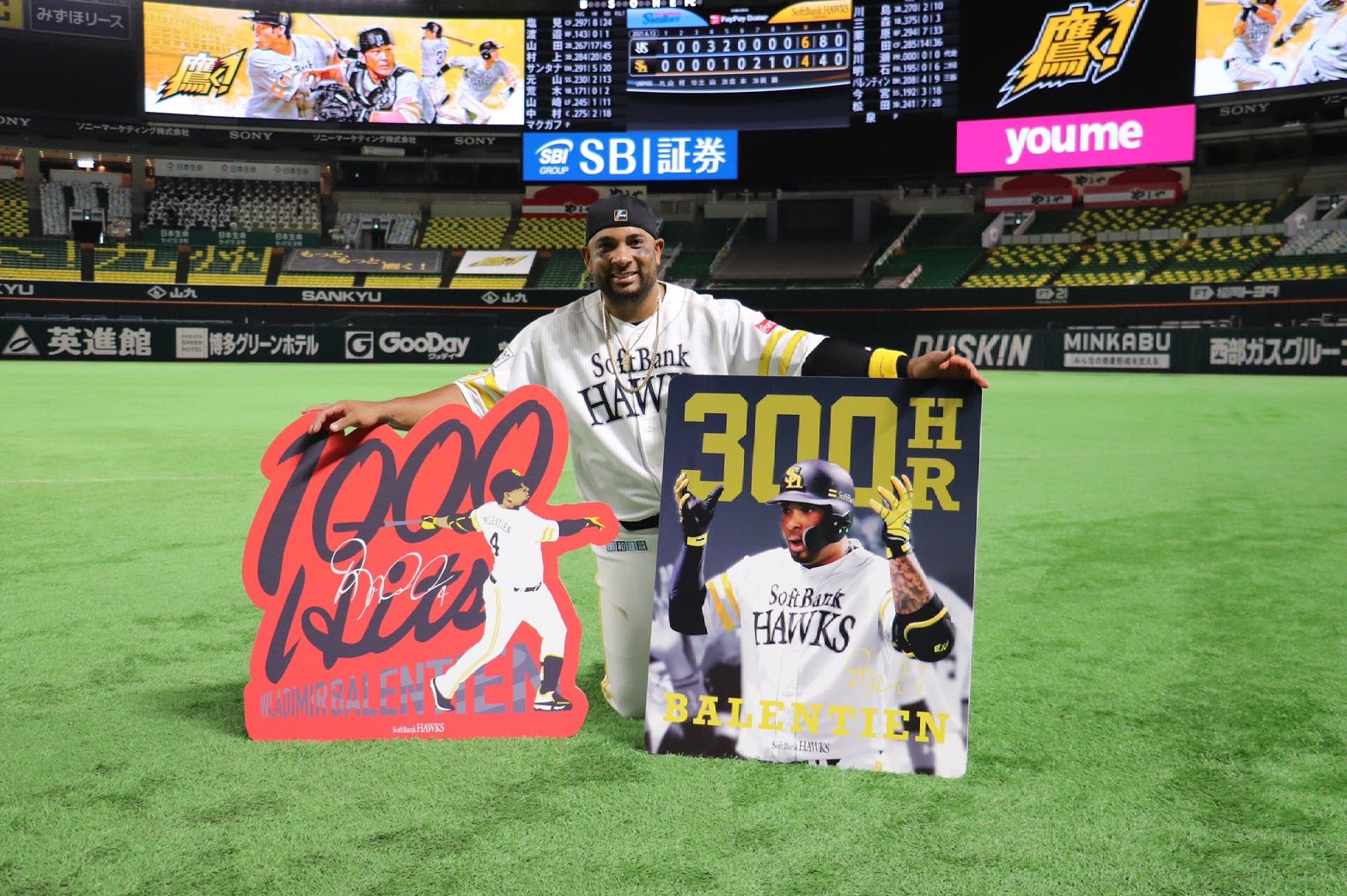 In the bottom of the fifth inning, Wladimir put the Hawks on the board with a solo home run to left field. By then the Swallows were leading 5-0 already.

In the seventh inning, Balentien hit another bomb, this time to center field and took one runner with him.

The Hawks were swept by the Yakult Swallows and finished the inter league games with an all time worst .357 record in club history.

Here is the summary of the game. Wladimir's first home run can be seen at 2:02. His second is shown at 2:45.
With these two homers, Balentien surpassed the magical 300 and now he stands at 301 home runs in the NPB. He also surpassed the magical 1000 hits and stands at 1001. 
During his days with the Yakult Swallows, Balentien hit 288 home runs. Balentien is the 4th gaijin (foreigner) who managed to hit 300 home runs. He is also the 15th foreign player to collect 1000 hits. With these two hits, he upped his batting average to .200 and now stands at four home runs for the season.