The news about this team is not as new as the title suggests but the Spartanburgers are the latest addition to the Coastal Plain League.

The relevation of the team name happened in February but recently the team presented its uniforms for the 2021 season. And they are sick.
The logos of the Spartanburgers refer to a 50s diner. It is not quite clear yet what the main logo is but in total the team sports four logos of which two depict a hamburger (not a surprise with a name like that). One of the logos shows a box with bats depicted as French fries. Personally, I think this is the coolest logo of them all.
According to one of the owners of the team, Matt Perry, the name is more than just playing with words. "Those who live in the area know the market is blessed with numerous and historical burger restaurants," he said, quoted in a release on the league's website. "Spartanburgers provides a fun way to tie everything together."


Recently, the club presented the uniforms for the upcoming season.
The home jersey sports pinstripes with the logo shown above on the left chest (but in teal with a red outline instead of navy). On the left sleeve you can find the logo of the Coastal Plain League. The uniform number on the back is very playful.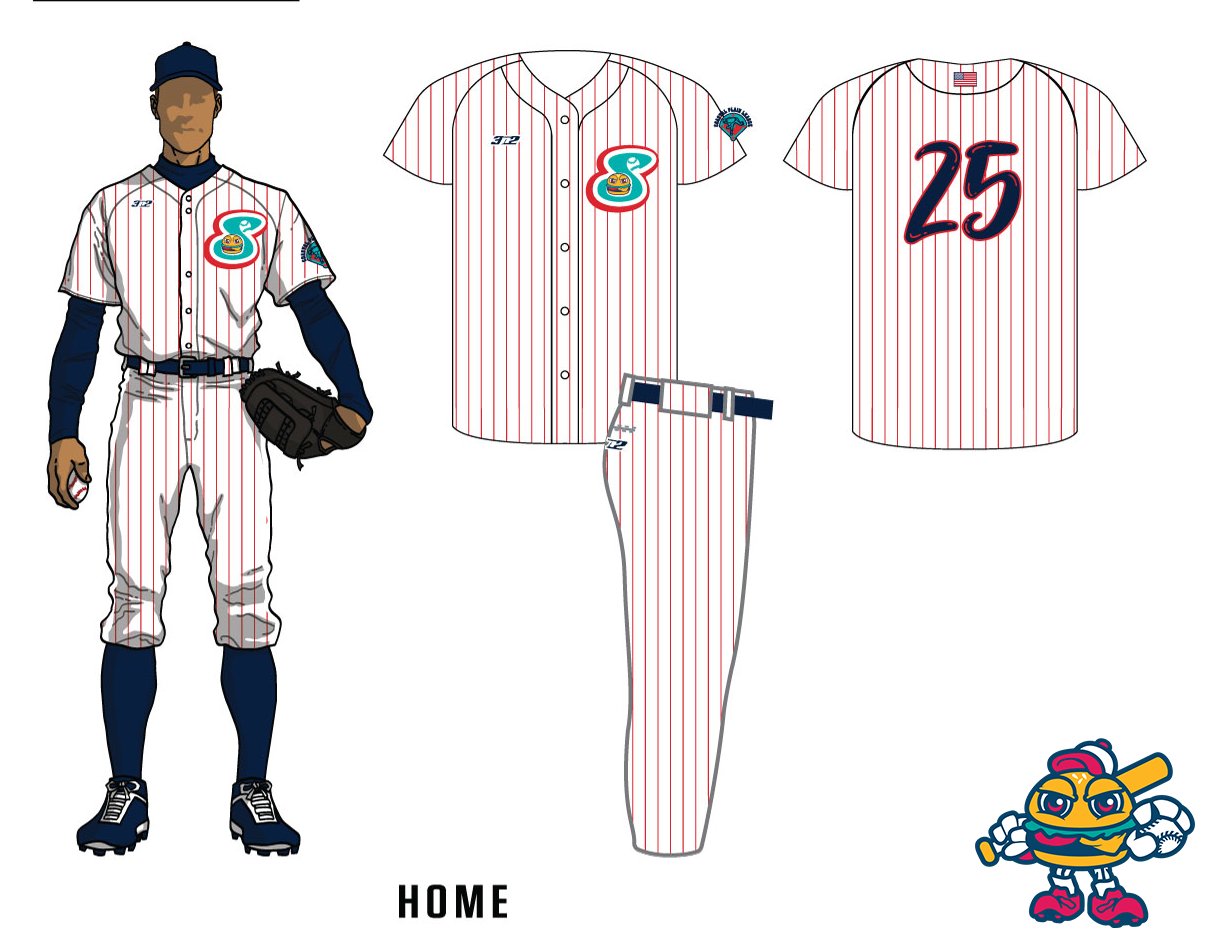 The road uniforms are somewhat daring as the jersey and the pants are navy. The front sports the name Spartanburgers. Also on the left sleeve, the CPL logo. The script of the uniform numbers on the back is different than the one of the home jerseys. On the front there is a white piping running up along the button holes.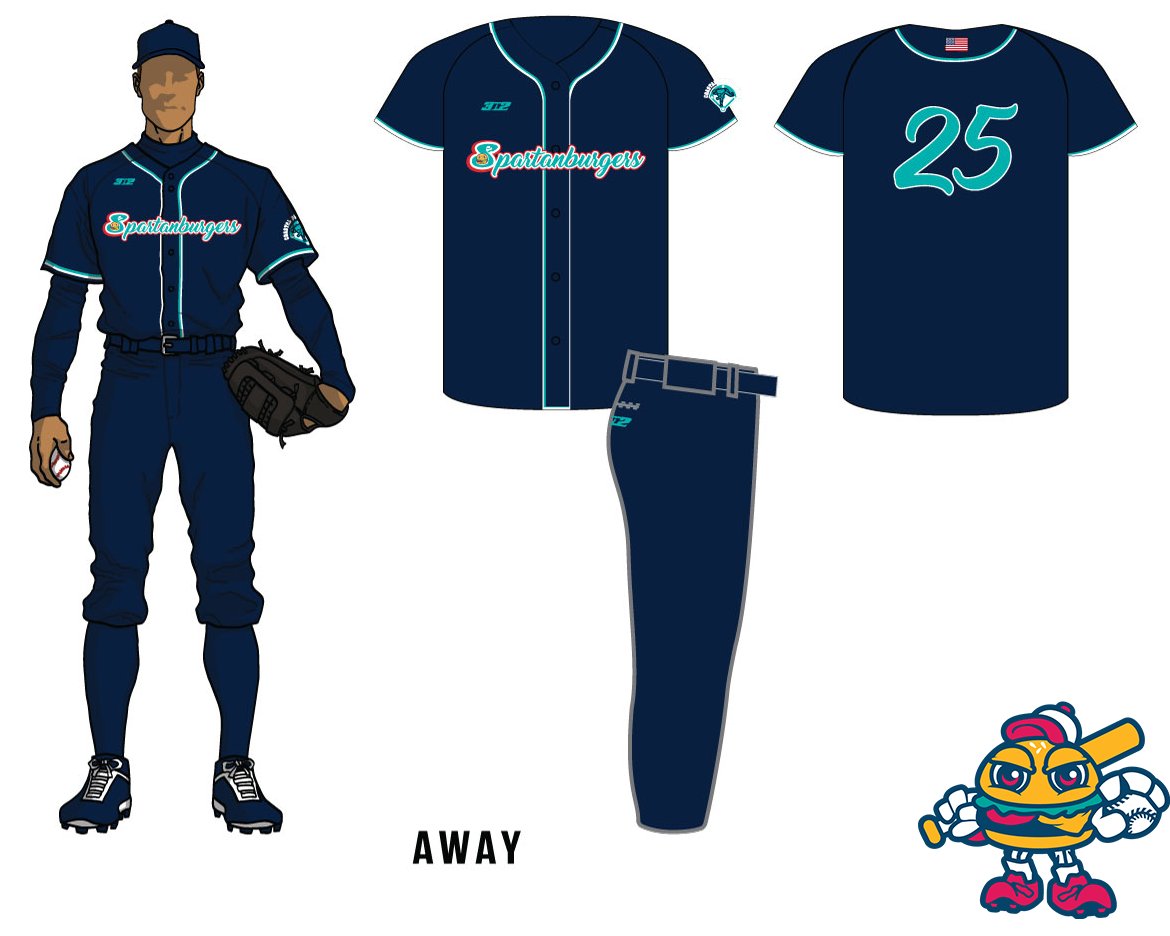 The alternate uniform sports the home pants with a teal jersey. On the left chest of the jersey there is the burger mascot, calling his shot. The uniform numbers on the back have the same font as those on the road jersey. Also the alternate jersey sports piping along the button holes but this one is bi-colored: navy and white.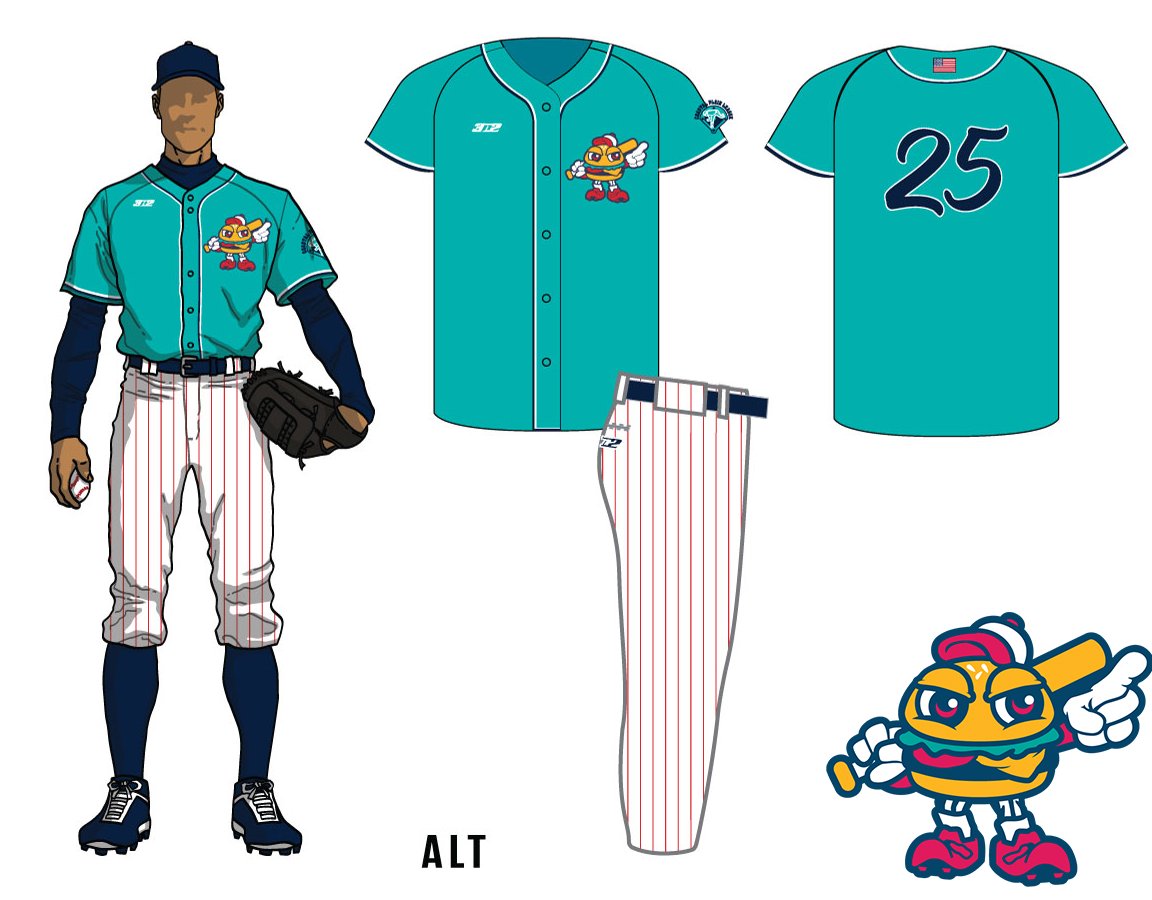 So far the club did not present its caps. As soon as they are presented you will find it here.