In Boston they had their Curse of the Bambino. In Chicago they had their Curse of the Goat. But also in Japan, baseball fans believe in curses. In Osaka, they have the curse of the Colonel. Colonel Sanders that is. Yes the one of Kentucky Fried Chicken.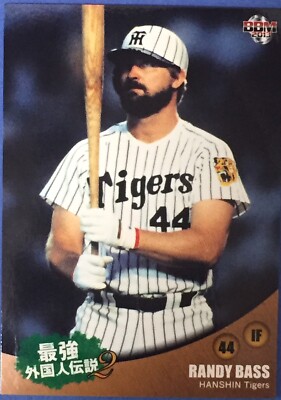 When in 1985, the Hanshin Tigers won their last Japanese championship to date, the Tigers fans practiced a typical Osaka tradition. To celebrate the championship they threw dolls that resembled the Tigers players into the water of the Dotonbori Canal. But they did not have a doll that resembled Randy Bass, the slugging first baseman of the Tigers. So what did the fans do? They took a statue of Colonel Sanders, that stood in front of a KFC branch as it resembled Randy Bass the most.
The curse was said to be placed on the team because of the late Colonel's anger over treatment of one of his store-front statues. And as it goes with curses, it was used to explain the Tigers' eighteen-year losing streak and even it was said that the team would not win a Nippon Series until the statue had been recovered.
In 2003 and 2005, the Tigers made it to the Nippon Series but were swept in 2005 by the Chiba Lotte Marines and lost in seven games to the Fukuoka Daei Hawks in 2003. In 2009, the statue was salvaged from the Dotonbori Canal but still the Tigers haven't won a championship.
In 2014 the team appeared in the Nippon Series for the first time after the statue was salvaged but still the team lost the Nippon Series 4-1 to the SoftBank Hawks.
Also in 2020, the team didn't go the distance as they finished second by trailing the Yomiuri Giants by 7.5 games in the Central League.

But as the statue of colonel Sanders isn't complete yet, since the glasses of the statue are still missing, the curse will continue. 😉