Just like earlier this year, the Dutch Baseball Hangout would like to pay attention to the transactions in the Belgian Baseball Gold (BBG) League, next year called the Top League. The transaction period in Belgium ended at December 1, so time to start with the fifth blog post. This one is about the Namur Angels.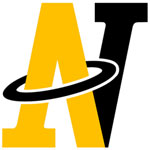 The Namur Angels, is one of the Eerste Klasse clubs that will play in the newly formed Top League (a merger between the Baseball Gold League and the Eerste Klasse).

Former head coach Ronny Heymans was nice enough to sum up the very few new additions to the roster of the flagship team.

Lucas Heymans, who wasn't able to play in 2020, will be added to the roster again. Lucas, a pitcher, is one of the many young players on the squad. The age of the youngsters vary from 17 to 22. When you look at the team photo of last season, it will catch your eye that this is a very young team. But according to Ronny Heymans, there are plenty of older players too. In fact it is a good mix of youngsters and veterans. The group of youngsters like Loris Locquet, William Jordens, Arthur, Lucas and Tom Heymans will be guided and helped out by more long tenured veterans.

Another young player that will be added to the roster is Bruno Tribolet, who can play the outfield next to being pitcher.

The intention is to add one import player. This player will be a pitcher, who can play shortstop as well.

When you look at the standings of the eerste klasse of last season, the Angels finished in last place. Knowing that hardly any additions were made, one can wonder if the flagship team will be able to stay in the Top League. According to Ronny Heymans this is very well possible. Last season was a special one and since no team could be demoted, the intensity was probably not always there. With the experienced gained by the youngsters last year and the support of the import, the team should be okay according to Ronny.


I would like to thank Ronny Heymans for his time to answer the questions. His help is really appreciated.


This blog post is brought to you by