Today's episode of Baseball Shorts is a real short one. It explains the term, Duracell Rule.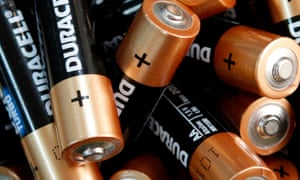 One may think the term Duracell Rule has something to do with former Detroit Tigers star player Al Kaline, but it doesn't.
According to the Dickson Baseball Dictionary, the Duracell Rule is an unwritten rule that says "If there is a close play in right field of Yankee Stadium, never, ever rule against the home team for fear of getting a concussion from being showered with batteries."
It was Thom Loverro of the Washington Times, who came up with this term in 1996 when the umpires ruled in favor of the Yankees during game one of the American League Championship Series when Derek Jeter was awarded a home run even though a twelve-year-old kid named Jeffrey Maier reached out with his glove and hauled the ball in before right fielder Tony Carasco could catch it.