In a statement, Minor League Baseball denies there is an agreement on cutting 42 minor league teams.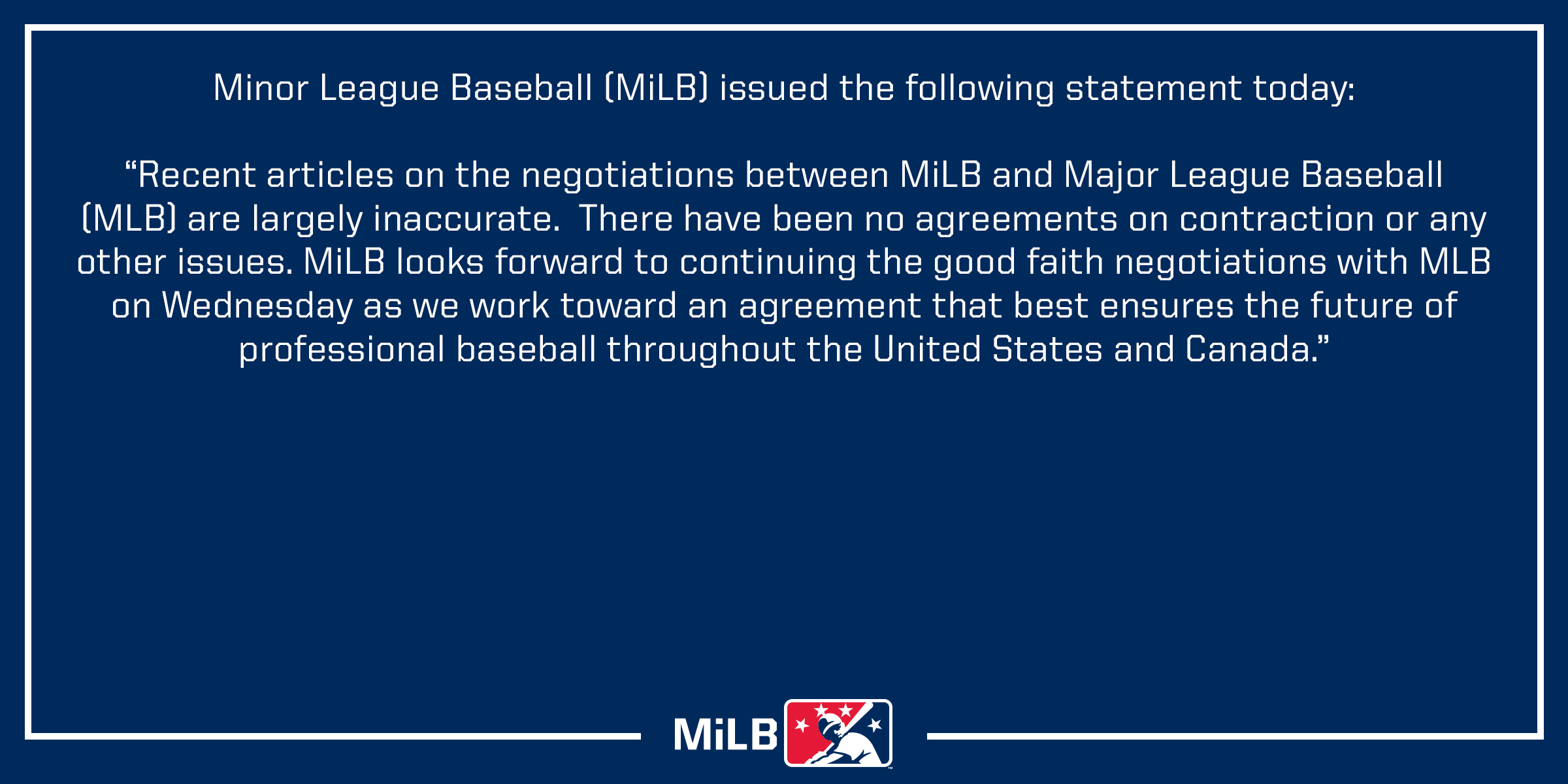 Earlier today, you could read a blog post based on an article by Baseball America. In this blogpost and article, it was stated that MiLB was about to give in to the demands of Major League Baseball regarding the contraction of 42 clubs.
In the statement, released by MiLB, it is said that MiLB is looking forward to the continuation of the negotiations with MLB. According to the governing body of minor league clubs, the recent articles are highly inaccurate.
The first thought is "Good news." But what if MiLB is not showing its true colors now?
We'll have to wait until Wednesday before things become clear.