Today a lot of traffic on Twitter about the future uniforms of the Padres. As the Padres announced earlier, the team will return to brown as one of the main colors in 2020. Today someone posted pictures of possible uniforms of the 2020 Padres.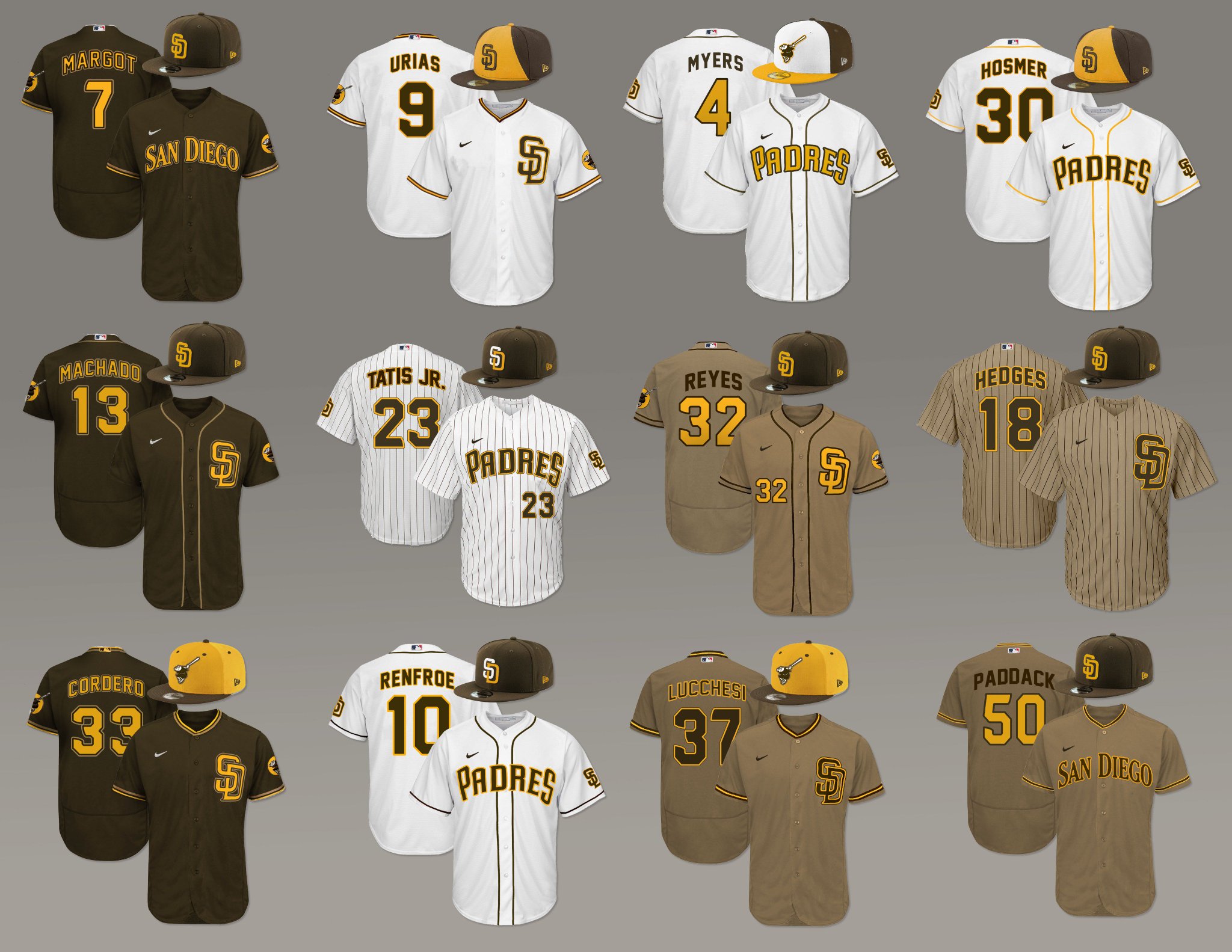 It remains to be seen which uniforms the Padres will wear but personally, I like the white pinstriped jersey and the dark tan pinstriped jersey but with the latter, the brown cap with the white/yellow SD logo would fit better IMHO.
What is your favorite?
One thing is sure: After the Padres turned their back on brown after the 1990 season, it is about time to return to their original colour.