A couple of surprising moves at A ball level as the Greensboro Grasshoppers shifted to the Pittsburgh Pirates after being affiliated to the Miami Marlins since 2003. Another surprising move is the shifting of the Clinton LumberKings from the Seattle Mariners to the Miami Marlins.
After spending sixteen years in the South Atlantic League, the Marlins return to the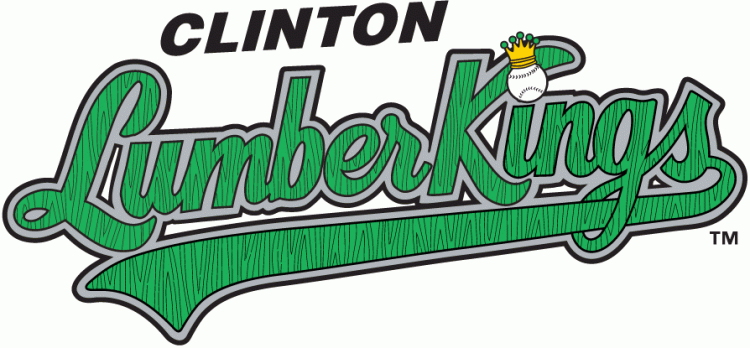 Midwest League where they spent ten years from 1993 through 2002. In that time span, the club sent some big names to the Midwest League, players like Triple crown winner Miguel Cabrera, 20-game winner Dontrelle Willis, World Series MVP Edgar Renteria, and perennial All-Star Adrian Gonzalez.
"We are looking forward to beginning a new relationship with the Clinton LumberKings," said the Marlins Director of Player Development Dick Scott. "We are excited to be rejoining the Midwest League."
LumberKings GM Ted Tornow stated: "The Clinton LumberKings are excited to welcome back to the Midwest League the Miami Marlins. This will give our knowledgeable fans a chance to look at the development of National League prospects for the first time in Clinton since 2002. We feel this will be a great partnership for success on the field, in the community, and for the development of these players"
The void the Marlins left in Greensboro has been filled by the Pittsburgh Pirates as they signed a deal that runs through the 2020 season.
 "We are proud to partner with an organization that has a long history of outstanding achievements," said Grasshoppers President and General Manager Donald Moore. "We look forward to working with Larry Broadway and his entire staff for the next two seasons. Our players will represent Pittsburgh and Greensboro very well on and off the field."
By partnering with the Grasshoppers, the Pirates leave the West Virginia Power behind after ten years.
We are extremely excited to begin a new relationship with the Greensboro Grasshoppers franchise," said Larry Broadway, Pirates Senior Director of Minor League Operations. "It is a first-class operation that plays in a first-class facility in front of a first-class fan base.  We are looking forward to the player development opportunities that this new partnership will present. We are also looking forward to becoming entrenched in the greater Greensboro community by, among many other connections, bringing our Pirates Community Commitment Program in to ensure that help our players impact the community in a positive way."