Last month, the Chicago White Sox signed a talented player from the Dutch Kingdom as 17-year old Aruban talent, Jerrick Francees signed a minor league deal with the Southsiders.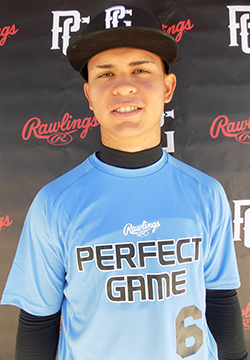 According to a short article by CBS Sports, Francees is just six-feet tall, and 170 pounds. He has a hitch in his swing, but he gets his hands to the ball quickly and makes the ball jump off his bat when he's on time.  With his accurate throwing arm, White Sox scouts see a future second baseman in the young kid. Perfect Game Inc. states on its website:      "Medium build, plenty of room to add strength. Right handed hitter, hits from an open stance with a hitchy hand load, hand action leaves him late at times, swings hard with a pretty short path to contact and develops some bat speed, can make the ball jump when on time. 7.62 runner, second base actions and arm strength, has quick and busy feet and can throw from different arm slots, best from lower slots, makes accurate throws."
During the Pony League World Series preliminary rounds, Jerrick played three games for the Oranjestad (Aruba) team in which he got nine at-bats and collected two singles and a double, drove in a run and scored thrice.
Jerrick used to play for Santaluces Community high school as well, where he played shortstop.
The young infielder, who goes by the full name of Jerrick Benjamin Francees, will likely be stored at the DSL farm team of the ChiSox to start his professional career.
A big thank you goes out to Benjamin Francees, who made me aware of this news.