It was perfect Dutch baseball weather. Cold and windy. But the sun looked around the clouds at times. In this weather, L&D Amsterdam Pirates hosted DSS, HCAW hosted Hoofddorp Pioniers and De Glaskoning Twins hosted UVV.
DSS  5  –  15  L&D Amsterdam Pirates
Kevin Heijstek cruised through six innings. He kept DSS limited to two runs on seven hits. The defense of Pirates in the third and fourth inning to give the team an 11-0 lead.
After Pirates took a 1-0 lead in the second inning, the team loaded the bases in the third before Nick Urbanus hit a sac fly to right field that drove in Max Clarijs from third. After Kalian Sams (he hasn't left for Canada yet) drew a walk, Pirates had another bases loaded situation. Gilmer Lampe hit straight to pitcher Donny Breek, who committed a throwing error that allowed Zerzinho Croes and Remco Draijer to score. With runners in scoring position, Kenny Berkenbosch singled up the middle to drive in two more runs for Pirates. In the next inning, back-to-back walks and a home run by Remco Draijer added three more runs for Pirates. A double by Kenny Berkenbosch drove in two more.
But DSS refused to give up. They scored a run in the fifth (a sac fly by Stijn Gabriels) and the sixth (a RBI single by Tino van Erk) and added three more in the top of the seventh.
But Pirates stepped on it in the bottom of the sixth and seventh to add two runs in each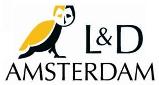 inning to reach the final score of 15-5 in a mercy-rule shortened game.
Keven Heijstek earned the win after six frames. Donny Breek took the loss. He lasted three innings in which he gave up eight runs (seven earned) on three hits, six walks and two wild pitches.
Best hitter for L&D Amsterdam Pirates was Kenny Berkenbosch, who went 3 for 4 with a double and four RBI.
Hoofddorp Pioniers  4  –  2  HCAW
A bitter loss for HCAW. The team had a lead for most of the game, but one blast delivered the win to Pioniers.

In a pitching duel Kaj Timmermans of HCAW limited Pioniers to five hits in eight innings. Chris Pfau of Pioniers pitched a solid game as well, though he gave up two runs on three hits in 7.2 innings.
HCAW took a 1-0 lead in the third inning when Raoell Korstam stole third with two outs and scored on a wild pitch. Three innings later, HCAW added another run to their score. With two outs, Vince Rooi was hit by a pitch and scored on Kevin Dirksen's double down the rightfield line.
Things looked bright for HCAW as both teams entered the ninth inning. But Kaj Timmermans gave up a single to Sander Paap, who led off the inning and was replaced by Sedley Karel. Jeffrey Arends' single through the left side was followed by a homerun by Quentin de Cuba and all of a sudden, Pioniers had the lead. Karel gave up back-to-back walks before he was replaced by Moreno Vork. Gianni Frolijk, who played for HCAW in 2016, loaded the bases with a single before Duco Nuijten hit a sac fly to right field that drove in Brennan Nijhof for the insurance run.
Despite getting a runner on base in the bottom of the ninth inning, HCAW did not manage to score.
Maickel Rietel, who pitched 1.1 innings, earned the win as he gave up two hits and struck out one. Sedley Karel took the loss after 0.1 inning. He gave up three runs on two hits and two walks.
Best hitter for Hoofddorp Pioniers was Quentin de Cuba, who went 2 for 3 with a homerun, three RBI and a run scored.
Pickles UVV  8  –  3  De Glaskoning Twins
Today, things did not go the way they should for De Glaskoning Twins. Brendan Schoemaker did not pitch to his full potential. The hitting did not pan out as it should.

But the team also lacked some luck as most of the balls were hit straight to the fielders. But this doesn't mean that UVV pitcher Jurjen van Zijl did not pitch a good game. On the contrary. He lasted eight full frames in which he threw 108 pitches and gave up only three runs on nine hits. But he was helped a bit by some of the opponent's hitters as they chased a lot of first pitches. It looked like they lacked some patience at bat today.
Brendan Schoemaker struggled through four innings in which he threw 98 pitches. He wasn't backed fully by his defense as Twins committed five errors throughout the game.
Relief pitcher Ibo Redan, grabbed his pitching shoulder after two pitches and was replaced after just one inning.

UVV took an early lead after the team scored a run in the first and the second inning. The offense exploded in the third. A walk by Mike Bazuin, a double by Sergino Martis, a walk by Julian Goins, a single by Rick Kuipers, a walk by Steven van Reem, a single by Jelle Blaauw and a sac fly by Tijmen Takke drove in four to give the team a commanding 6-0 lead. UVV scored two more runs, one in the fourth and one in the seventh to reach their final score of eight.
After Nick Peels took over from Ibo Redan, he pitched four decent innings as he allowed one hit on three hits. Twins eventually scored runs in the sixth, seventh and eighth but never really had a chance to get closer.
Jurjen van Zijl earned the win. Brendan Schoemaker took the loss.
Best hitter for Pickles UVV was Sergino Martis with three hits out of three at bats with an
RBI and two runs scored.
This report was brought to you by Score66 Baseball