Loek Loevendie, also called mr. Pirates has been nominated for the 2016 medal of the Amsterdam Sports Council. Every year, the Sports Council gives this medal to a person or institution that shows devotion, courage, vision and ambition in the area of sports for the benefit of the Amsterdam civilians. With this medal the Sports Council hopes to encourage, motivate and inspire people to keep contributing in this area of the Amsterdam society. Overall there have been about 50 recommendations. 
Loek Loevendi, who is also called uncle Loek inside Amsterdam Pirates is one of the founders of the baseball branch of soccer club RAP in 1959. In 1974 the baseball branch moved on to a new baseball only facility and renamed itself Pirates. From the start Loek Loevendie has been active in the club as trainer/coach of youth teams. In 2013 Loevendie hung up his coaching and trainer spikes but still he can be found at the ballpark every day. There isn't a game that he is missing.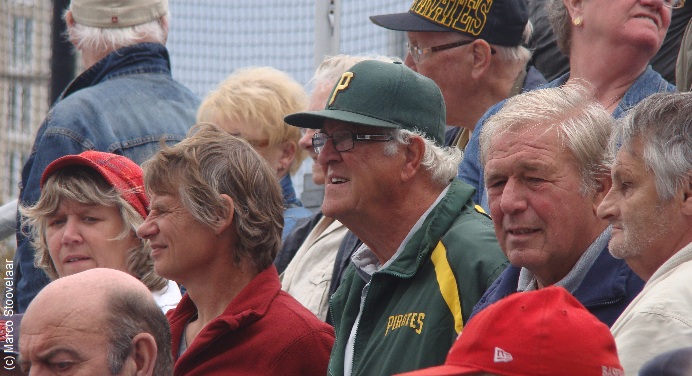 Thanks to the devotion of Loevendie, some of the players the played or are still playing for Pirates went to the  USA. One of them even made it to the Bigs.
Loek Loevendie was the inventor of what the Dutch call peanut ball, a kind of baseball for the very small ones (similar to tee ball). From that game the current popular Bee ball is derived. Loek Loevendie is the link between recreational baseball and top baseball.
Loek Loevendie is no stranger to awards and medals as he entered the Dutch Baseball Hall of Fame in 2014. He also is honorary citizen of the city of Amsterdam.
The medal will be handed over to the winner on June 2nd in the city theatre of Amsterdam.