On day two of round three, Curacao Neptunus hosted HCAW, L&D Amsterdam faced UVV, De Glaskoning Twins took on DSS and Kinheim played against Vaessen Pioniers.
HCAW was no match for Neptunus as was UVV for Pirates. Twins proved to be too strong for DSS and Kinheim clinced a come-back-from-behind victory.
HCAW  0  –  10  Curacao Neptunus
Neptunus took an early 3-0 lead in the  bottom of the first inning.
A six run second made HCAW starting pitcher Sander Helmendach exit the game early. It all started that inning with a fielding error by shortstop Jelle Blaauw, followed by Dwayne
Kemp who got on base on a HBP. Benjamin Dille's single then loaded the bases before Raily Legito walked in a run. Back-to-back ground outs drove in a run each and Rien Vernooi's double, Shaldimar Daantji's single and Daniel Fernandes' single drove in three more runs for Neptunus.
In the next inning, three consecutive singles by Gianison Boekhoudt, Christian Diaz and Dashenko Ricardo, drove in Boekhoudt for the tenth run that signalled a premature end of the game.
From there it seemed that Neptunus slowed down as they did not score in the  next three innings. HCAW never got dangerous as Neptunus' starting pitcher Orlando Yntema was practically unhittable again. In six innings, he allowed four hits, walked two and fanned
five for the win.
He was replaced by Steven van Groningen in the seventh inning. Van Groningen kept his former team on a leash, despite allowing a lead off hit to Kevin Nieveld. But after Levine Gabriels grounded into a double play and Jelley Blaauw grounded out 6-3, the game was over after six and a half innings.
Sander Helmendach took the loss. In 1.2 innings he gave up nine runs (four earned) on five hits and four walks.
Best hitter for Neptunus was Dashenko Ricardo, who went 3 for 3 with a double, three runs batted in and a run scored.

Vaessen Pioniers  2  –  5  Kinheim

After two quick outs in the first inning, Kinheim starter Luis Roman Figuera gave up back-to-back walks. Kevin Dirksen then reached base on the throwing error of shortstop Dudley Leonora, to load the bases. Shurman Marlin then walked in the opening run for Vaessen Pioniers.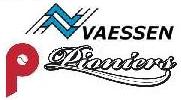 In their first at bat, Kinheim had a golden opportunity to score the tying run as Jasper Keizer got on base and reached third. But after Julio Hernandez was thrown out in a 2-6-3 run down after a stealing attempt, Kevin Moesquit struck out swinging and Niels van Weert fouled out to first base.
In the next four innings, neither team would score, but in the top of the sixth, Pioniers extended their lead with a run when Mervin Gario scored from third base on a wild pitch.
But Kinheim would bounce back in the bottom of the sixth. Bryan Engelhardt drew a walk, then stole second and third and scored on the throwing error of catcher Brian Raap. Niels van Weert also drew a walk, followed by a single through the left side, hit by Dudley Leonora. When Oliver van der Wijst drew a walk, Kinheim got the bases loaded. With Maickel Rietel replacing Chris Pfau, back to back sac flies drove in the second and the third run for Kinheim.
In the next two innings, Kinheim scored an insurance run each and eventually came back to win 5-2.
Luis Roman Figuera earned the win. In seven inings, he allowed two runs (one earned) on five hits, walked five and struck out four .
Chris Pfau pitched five full innings and faced four hitters in the sixth. He gave up three runs on five hits, walked six and struck out seven. 
Nick Veltkamp pitched two one hit innings for the save.
Four Kinheim hitters hit .500 today. Julio Hernandez went 2 for 4 with a run scored, Bryan Engelhardt went 1 for 2 with a run scored, Dudley Leonora went 2 for 4 with a run scored and Jochem Koedijk went 1 for 2 with an RBI.
DSS  1  –  7  De Glaskoning Twins
In the top of the first inning, DSS took a bold lead when Menno Lenting hit a lead off single, advanced to second on a 5-3 ground out and advanced to third and scored on a
fielding error by shortstop Shurty Tremus. But De Glaskoning Twins would tie it all in their first at bat. Shurty Tremus drew a walk, stole second and scored on Berry van Donselaar's single to center field.
In the second inning DSS came close to scoring the go ahead run but too aggressive base
running led to the final out as Sven van de Sanden was thrown out at home plate as he tried to score from second base on Ryan Miner's single to left field. Despite having a runner on third in the fifth inning, this was the closest that the team would get.
It would take Twins until the fourth ining before they extended their lead with another run. But in the next two innings the team would flex its muscles a bit more as it scored three runs in the fifth and two in the sixth. With runners in scoring position in the fifth inning, Jeffrey Arends hit a two RBI single to right field. Eventually Arends scored himself too on a ground ball single to left field, hit by Mick Molenaar.
Cedric Desmedt earned the win for Twins. In six innings, he gave up one run on five hits. He walked two and struck out one.
Mike Groen took the loss after 4.1 innings. Mike gave up five runs on six hits and three
walks and struck out one.
The best hitter for Twins was Berry van Donselaar, who collected four hits (one homerun) in five at bats. He drove in three runs and scored one himself.

UVV  4  –  10  L&D Amsterdam Pirates
In three innings, L&D Amsterdam Pirates built a 9-0 lead and it looked like if it would be another mercy rule game vs the team from Utrecht.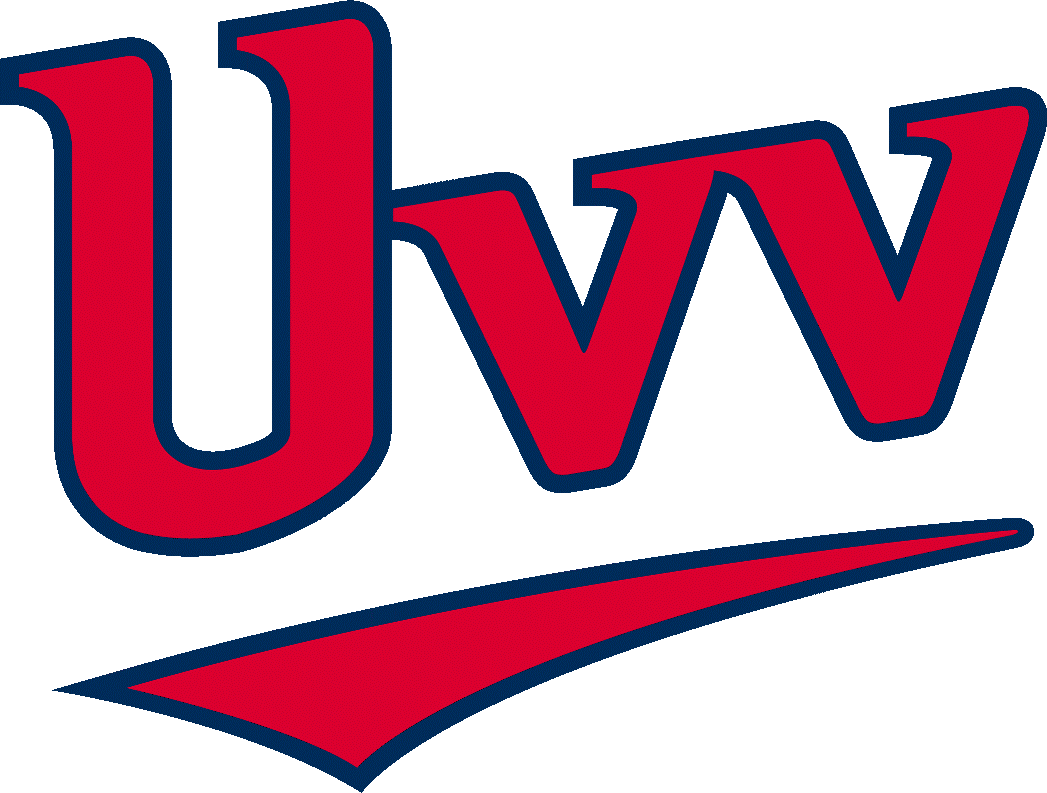 In the first and the second inning, the team scored two runs each.
In the third inning Pirates jumped on starting pitcher Jurjen vanZijl. Three singles, a double and two HBPs lead to four runs. Another additional run was scored with Van Zijl's replacement, Thijs Steenwijk, on the mound when Gilmer Lampe drove in Nick Urbanus from second on a single to left field.
But the game was far from over yet as UVV rallied to get back in the game. Tim Veraghtert got on base when second baseman, Nick Urbanus, committed an error. Veraghtert reached second base when Nick Urbanus bobbled the ball when he tried to throw out Veraghtert after Omar Williams' "hit". Williams got on base on a fielder's choice.  Mike Bazuin's single to right field loaded the bases. UVV could not cash in immediately but eventually, with two outs, Berend Ruben hit a bases clearing triple down the left field line.
In the bottom of the fourth, Pirates had a big scoring opportunity as they loaded the bases, with two outs though, but only a walk drawn by Nick Urbanus drove in a run.
UVV added one more run to their total in the seventh inning when Steven van Reem drew a lead off walk, advanced to second on a wild pitch, moved to third on Jair Roseburg's 4-3 ground out and scored Dennis Ribben's single to center field. 
Kyle Ward earned the win after six innings of work. Kyle gave up three runs (none earned) on four hits. He walked just one batter and fanned eleven.
Jurjen van Zijl left the game after 2.2 innings in which he gave up nine runs (eight earned) on seven hits for the loss. Jurjen walked three and did not strike out a hitter.
Best hitter for Pirates was Nick Urbanus, who went 3 for 4 with a double, one RBI and three runs scored.
Standings:
| | | | | | | | | |
| --- | --- | --- | --- | --- | --- | --- | --- | --- |
| | Team | Games | Won | Tie | Lost | Points | Runs for | Runs after |
| 1 | L&D Amsterdam Pirates | 8 | 7 | 0 | 1 | 14 | 65 | 23 |
| 2 | Curaçao Neptunus | 8 | 6 | 1 | 1 | 13 | 53 | 24 |
| 3 | Vaessen Pioniers | 8 | 4 | 0 | 4 | 8 | 21 | 30 |
| 4 | De Glaskoning Twins | 8 | 4 | 0 | 4 | 8 | 33 | 31 |
| 5 | UVV | 8 | 4 | 0 | 4 | 8 | 51 | 44 |
| 6 | Kinheim | 8 | 3 | 1 | 4 | 7 | 32 | 35 |
| 7 | HCAW | 8 | 3 | 0 | 5 | 6 | 29 | 45 |
| 8 | DSS | 8 | 0 | 0 | 8 | 0 | 24 | 76 |